Crash Story File: The Military Record of Remigio (Reme) Baca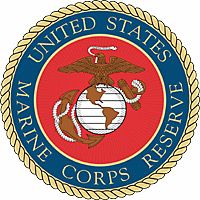 You are in the Crash Story Files, a series of investigative reports examining claims that a UFO crashed and was recovered near San Antonio, New Mexico, in August 1945. To go back to the Crash Story hub story and index, click here.
"Reme [Baca] served in the Marines for six years during the Vietnam War." – Ben Moffett, The Mountain Mail (Socorro, New Mexico), October 30, 2003.
According to Ben Moffett's short bio of Remigio (Reme) Baca, published in 2003 and based on Baca's statements, "Reme served in the Marines for six years during the Vietnam War."
That statement was technically accurate. However, some readers might misunderstand it to mean that Baca served in the Marines in Vietnam.
I obtained some documents pertaining to Baca's military record. They show that he enlisted in a United States Marine Corps National Guard unit based in Tacoma in 1957, and was part of that organization for six years, until 1963. In that era, few National Guard units were mobilized for combat service. Baca's service was entirely on the home front. His record shows a number of "not satisfactorily completed" and "inactivity" entries for 1958 and later, but I am unable to interpret the significance of these. In any event, Baca was honorably discharged as a private first class effective January 16, 1963.