Bob Lazar and his Nevada felony: Some key documents
In June 1990, Bob Lazar pled guilty in Nevada to a felony charge, criminal pandering.  Lazar received a three-year suspended sentence, with probation; he satisfactorily completed the probation.  These documents are part of the now-public file of court documents associated a petition filed with the court in 1996, seeking to withdraw his guilty plea and receive a new evidentiary hearing.  After considering submissions both from Lazar and his defenders, and the district attorney, the judge issued an order denying the petition. Lazar remains a felon.
I.  In June, 1990, Bob Lazar was arrested in Nevada, and charged with felony pandering, resulting from a police investigation of his role in operating an illegal brothel.  The criminal complaint and associated police affidavit, part of now-public 1996 court records, are reproduced here.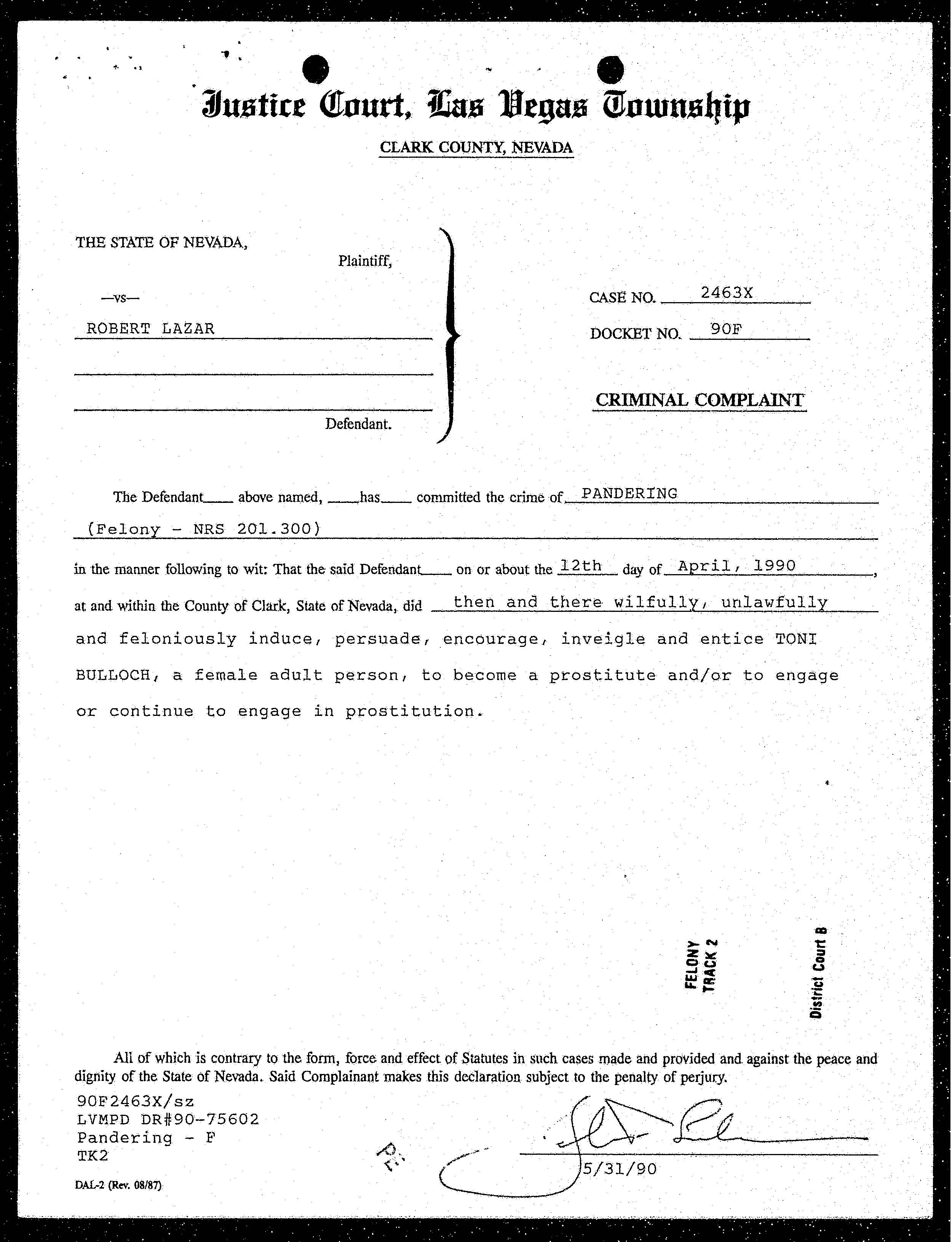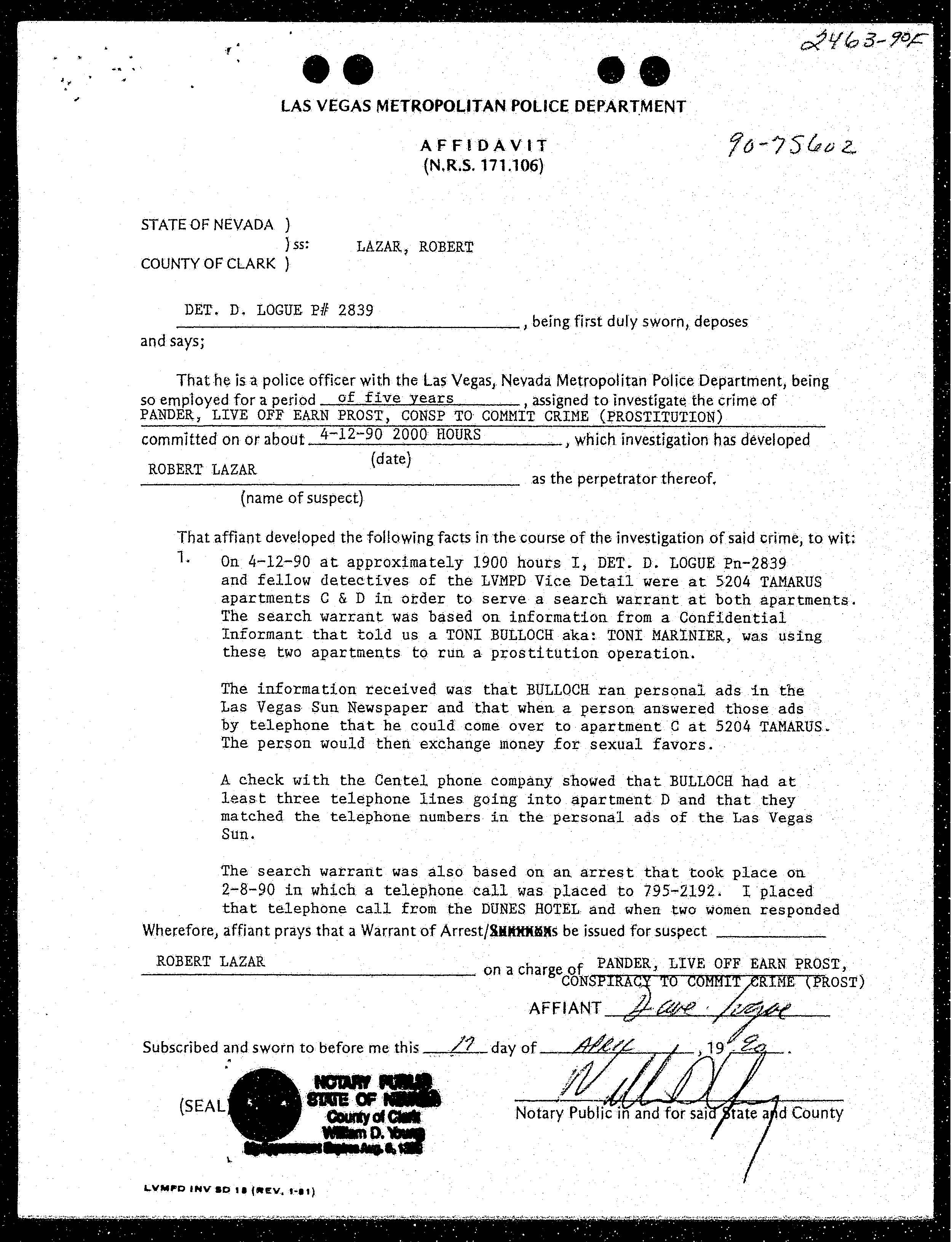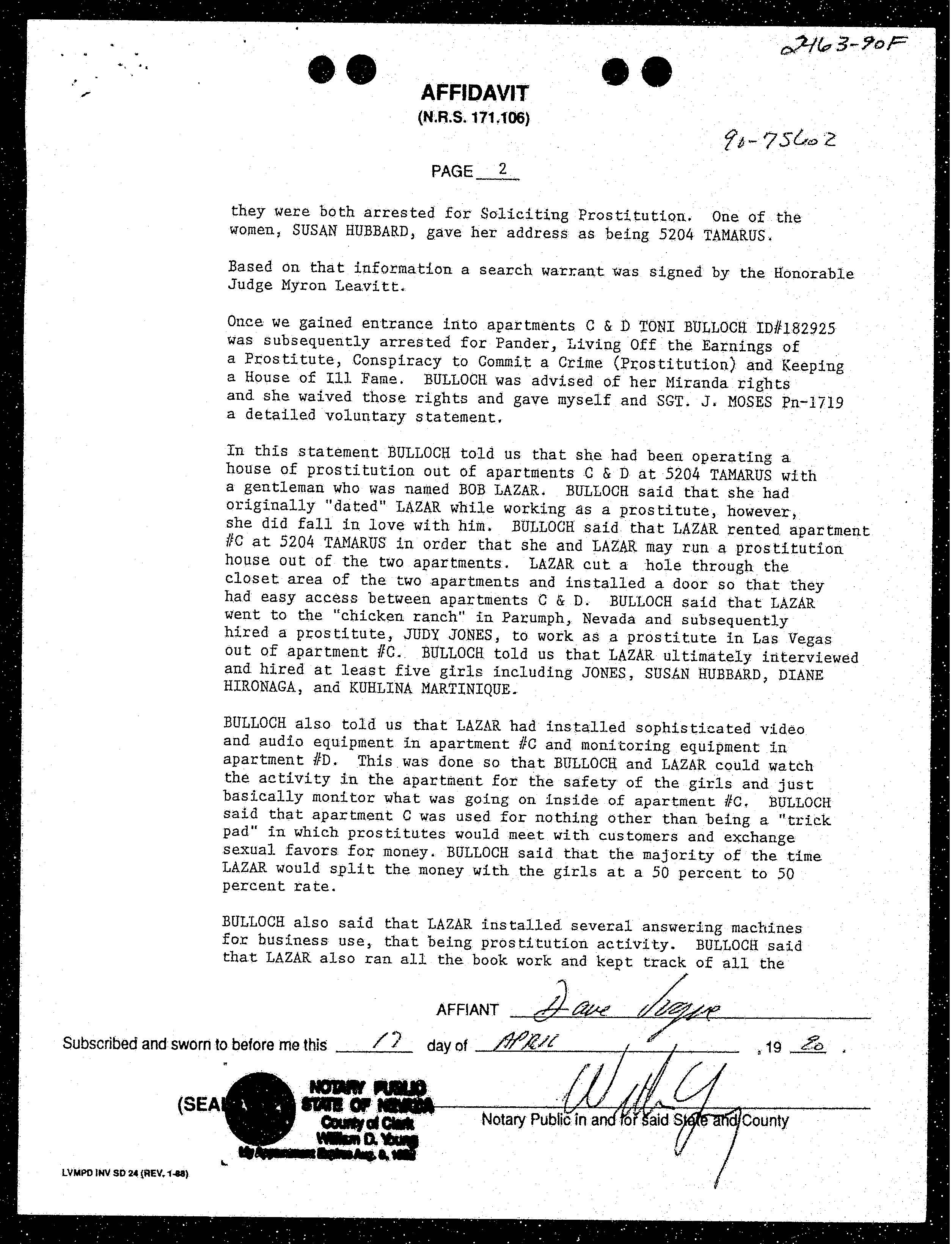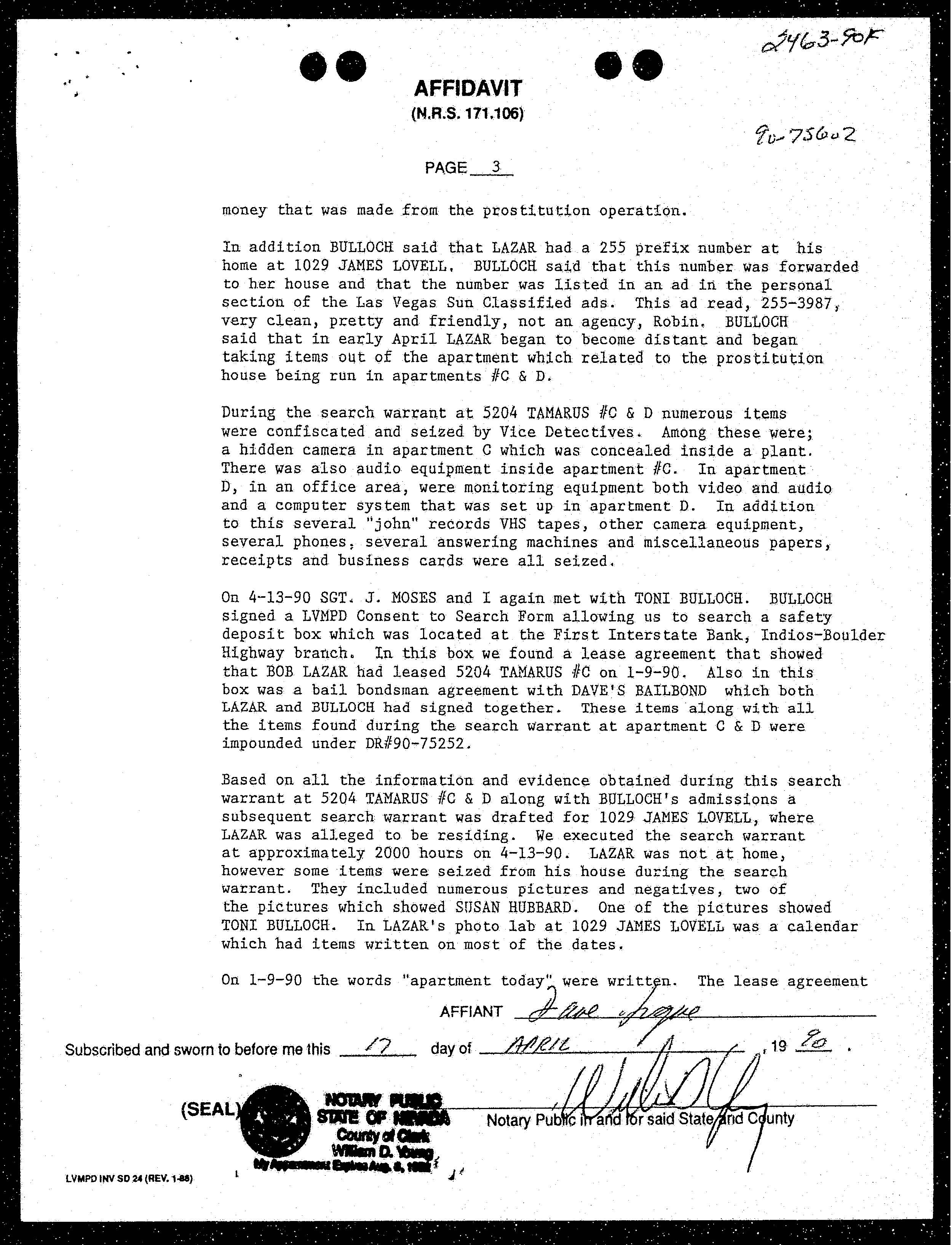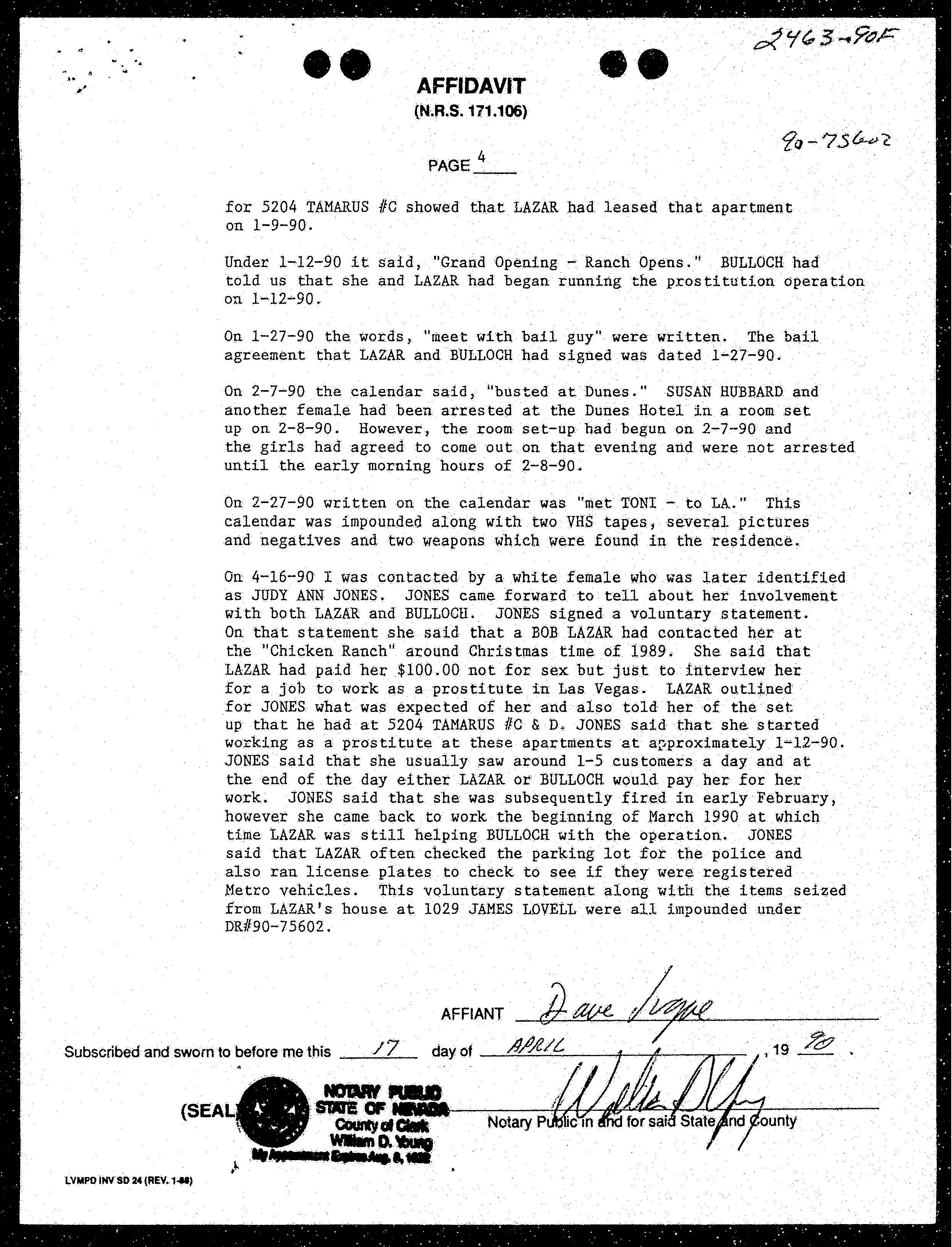 II.  In 1996, with a new lawyer, Bob Lazar filed a petition seeking to withdraw his 1990 guilty plea.  He argued that in 1990 he had been suffering from post-traumatic stress, that the federal government had hidden his records and thereby impeded his defense, and that he had received poor legal advice at the time.  The district attorney filed a pleading, reproduced below, summarizing the Lazar's crime and the circumstances surrounding Lazar's guilty plea, argued that Lazar's new claims were irrelevant to his admitted and documented criminal activity, and urged the court to deny Lazar's petition.  The judge subsequently issued an order denying the petition, also reproduced below. Lazar remains a convicted felon.